If you're looking for a beach vacation, then Costa Rica is the perfect place to visit. This country has some of the most beautiful beaches in the world! In this article, we will share our opinion on which are the best twelve beaches in Costa Rica (in no particular order). You'll be able to find out about each one's location and what makes it so unique!
#1 Manzanillo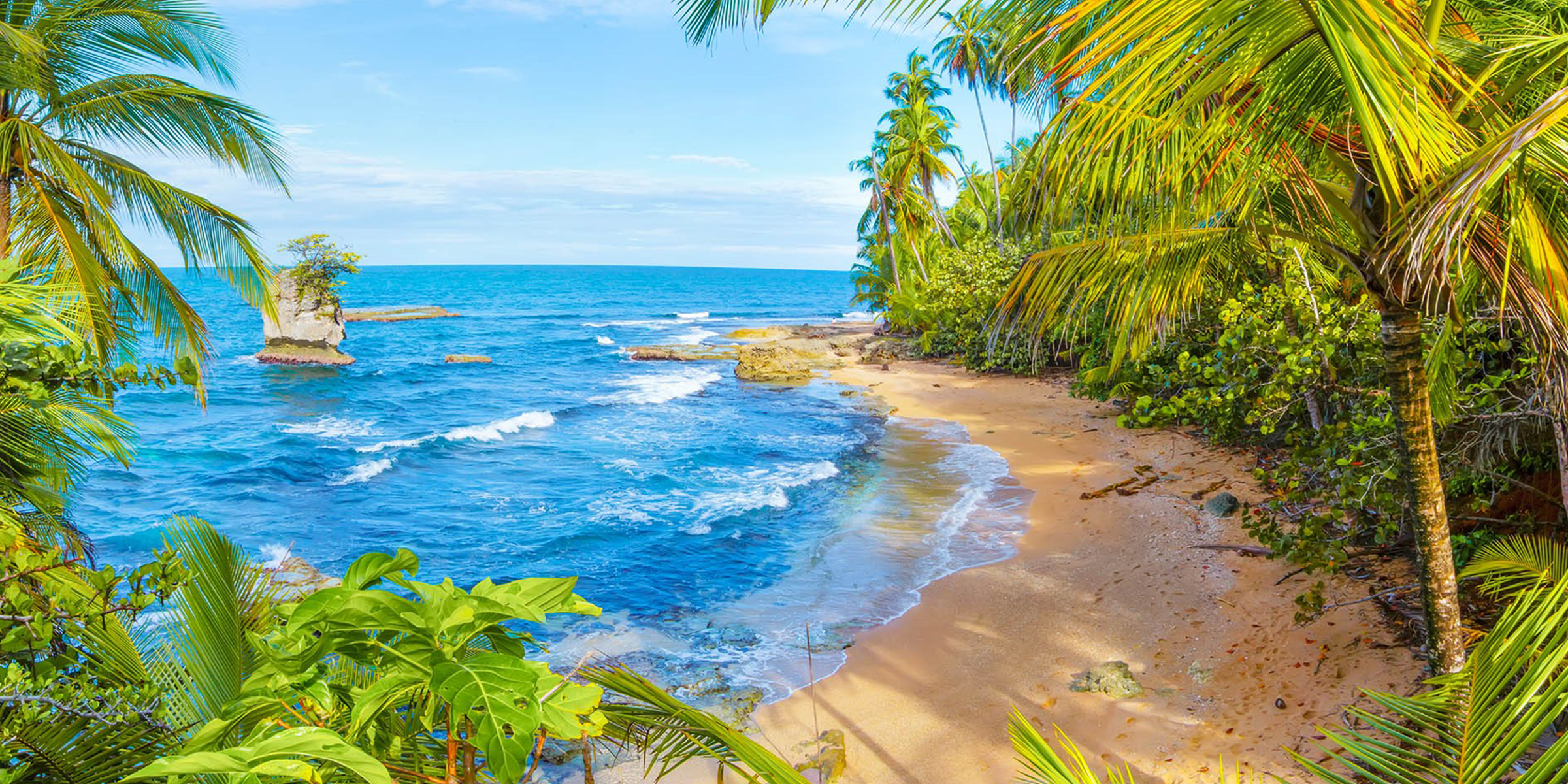 Manzanillo is part of Costa Rica's Caribbean coast. This beach is one of the most popular in Costa Rica, and it's a great place to start your journey. It has everything from water sports to luxury accommodations close by, so you're sure not to be bored here! The sea life around this area is spectacular; if you want an adventure, then Manzanillo should be on your list for that too.
This beach makes for a great trip because you can try out things like swimming with dolphins while also spending time lying on the white sand and relaxing next to the ocean. What more could you ask for?
In terms of what makes this one of the best beaches in Costa Rica, we would have to say its location combined with all the activities available.
#2 Dominical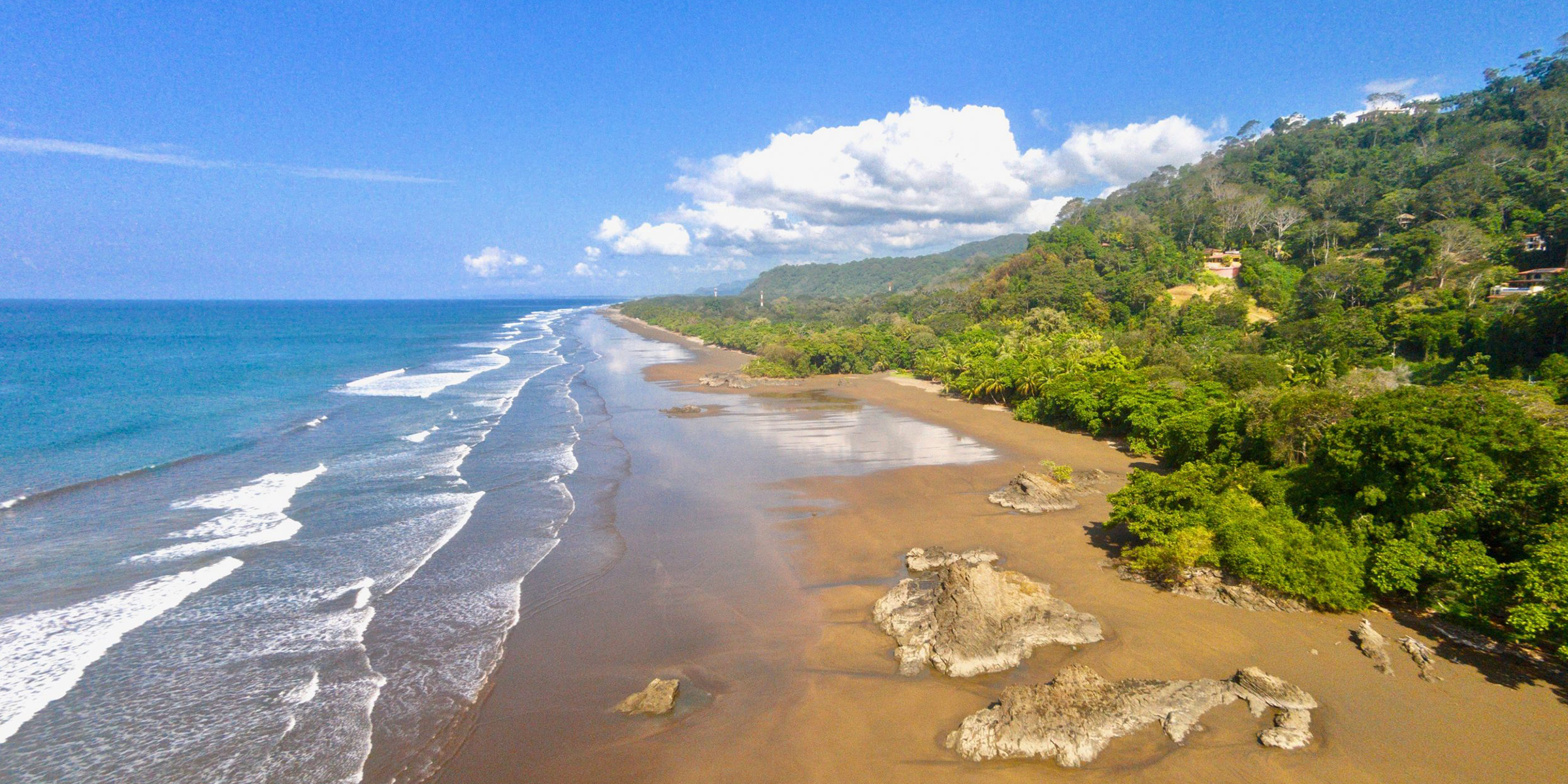 Dominical, like many beaches in Costa Rica, is a surfers' paradise. It also has a great sandbar that's perfect for playing in the water with your kids, and horseback riding is popular too!
Dominical was one of our favorite stops because it had such an authentic vibe to it; all you could hear were people chatting away in Spanish as they went about their day while local vendors sell delicious food nearby.
There are plenty of places where you can rent surfboards or go fishing here, so if those things sound like fun, then Dominical Beach should be high on your list!
#3 Playa Biesanz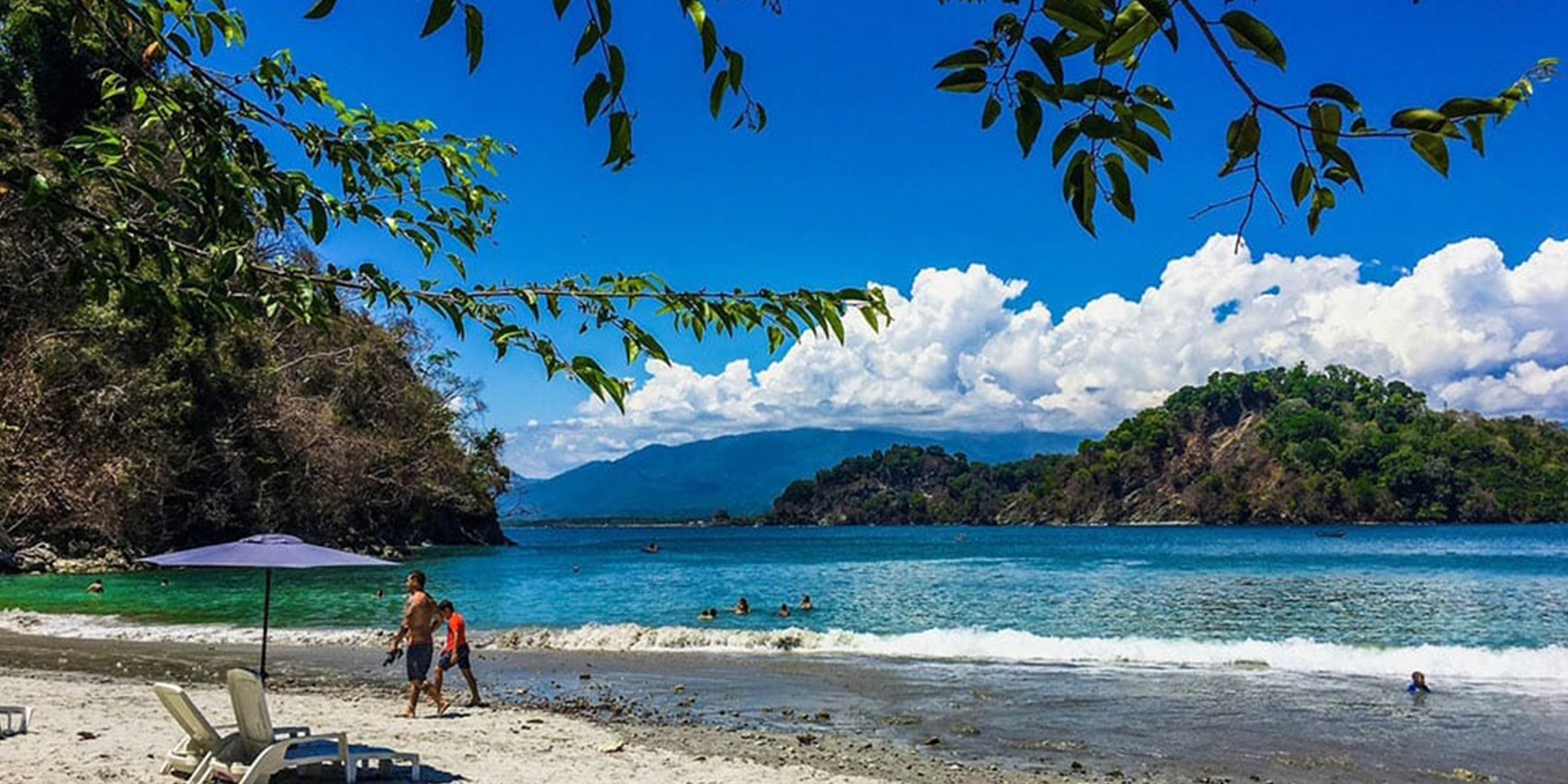 Within the famous Manuel Antonio area lies Playa Beisanz, which is a long and wide beach.
It's a popular destination for families, but don't assume that means it's not fun for adults too! For one thing, there are plenty of waves to surf here, which is great if you're an experienced surfer or just trying something new; the beauty of this place is that you can get up close with nature without feeling like you in danger because the water isn't rough at all.
There are also tons of vendors on this stretch, so whether you want some food fresh off the grill or have been looking for souvenirs, Playa Beisanz will keep everyone happy! Plus, it's located near a national park, so chances are once you finish lounging on the beach, you'll be ready to go on a hiking adventure!
#4 Tamarindo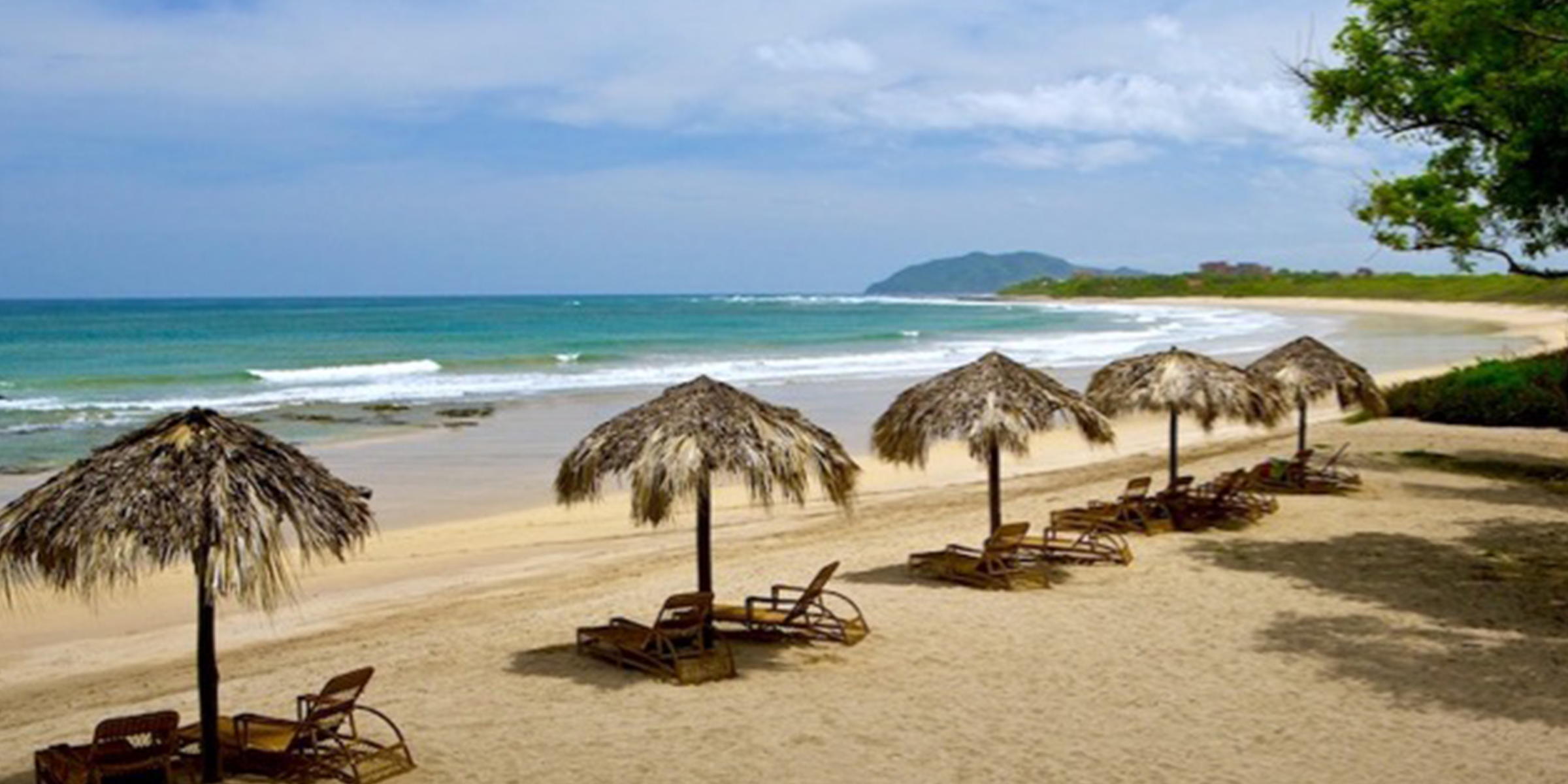 Perhaps the most famous beach in Costa Rica because it's featured in movies, this is one of the more touristy spots, but that doesn't mean you won't want to spend some time here. It's famous for a reason!
With perfect waves all year round and plenty of vendors on hand, there isn't much more you can ask for when looking for an excellent place to relax; if your traveling with kids, don't worry because Tamarindo has safe play areas where they can have fun without feeling overstimulated or unsafe.
This beach also offers sand-boarding, which makes things unique. If you're looking for an area where it's easy to meet other people, this will be great too since it's often full of travelers from around the world seeking out some great surf and friendly locals.
#5 Montezuma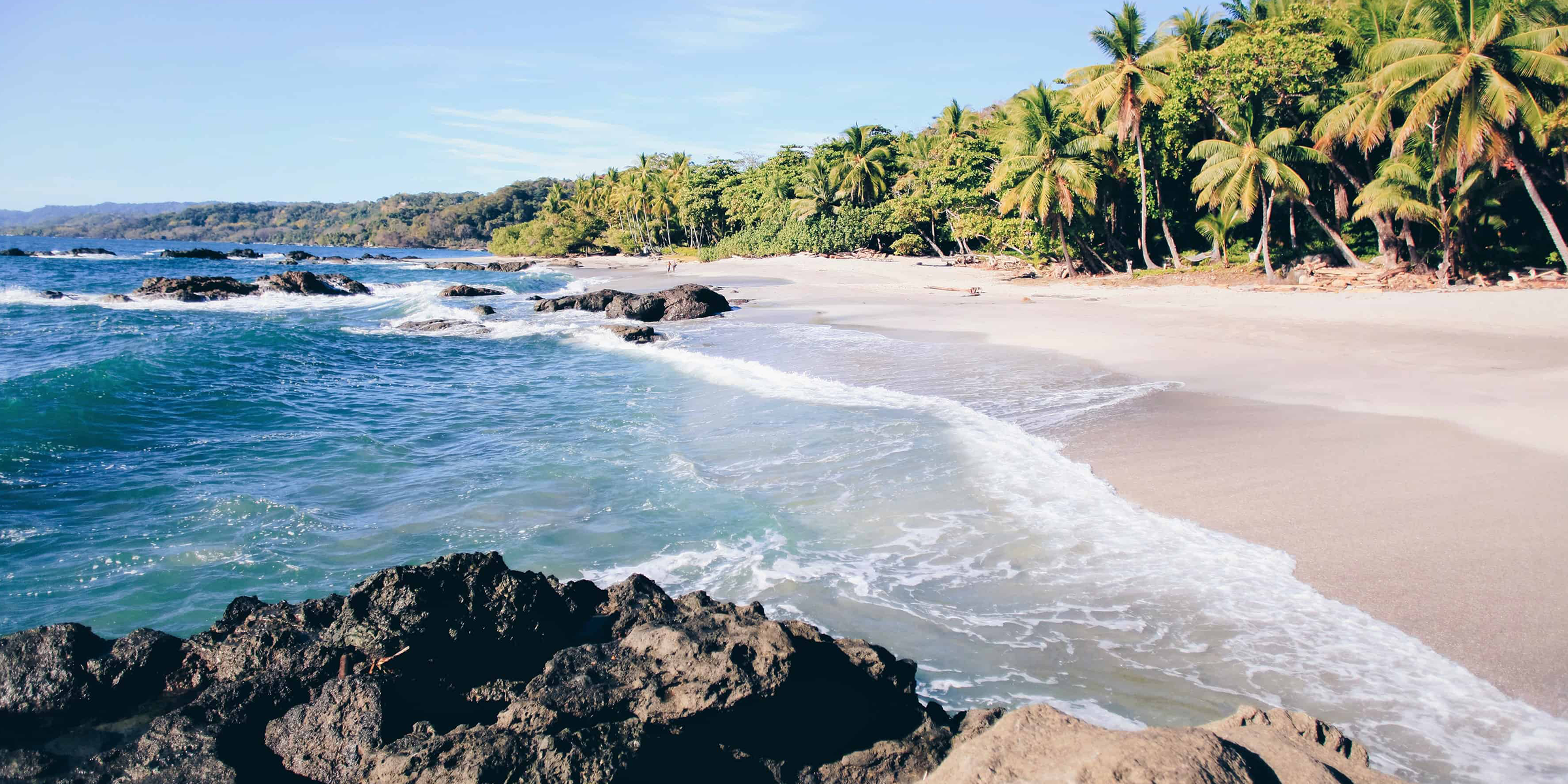 Montezuma is on the southern tip of the Nicoya peninsula, which means it's a little more remote than some of the other beaches in Costa Rica on this list.
The waves here are known for being pretty fast, which is why it's been drawing surfers from all over Costa Rica as well as those looking to learn how to surf; if you're not interested in surfing, then there are plenty of areas where you can enjoy swimming and snorkeling. If you want a place that's quieter, less touristy, and still beautiful, Montezuma might be perfect for your next beach day!
Montezuma has one main disadvantage: because most people need to fly into Liberia Airport (which is about an hour drive away), getting transportation will cost quite a bit compared with Tamarindo or Guanacaste.
#5 Playa Guiones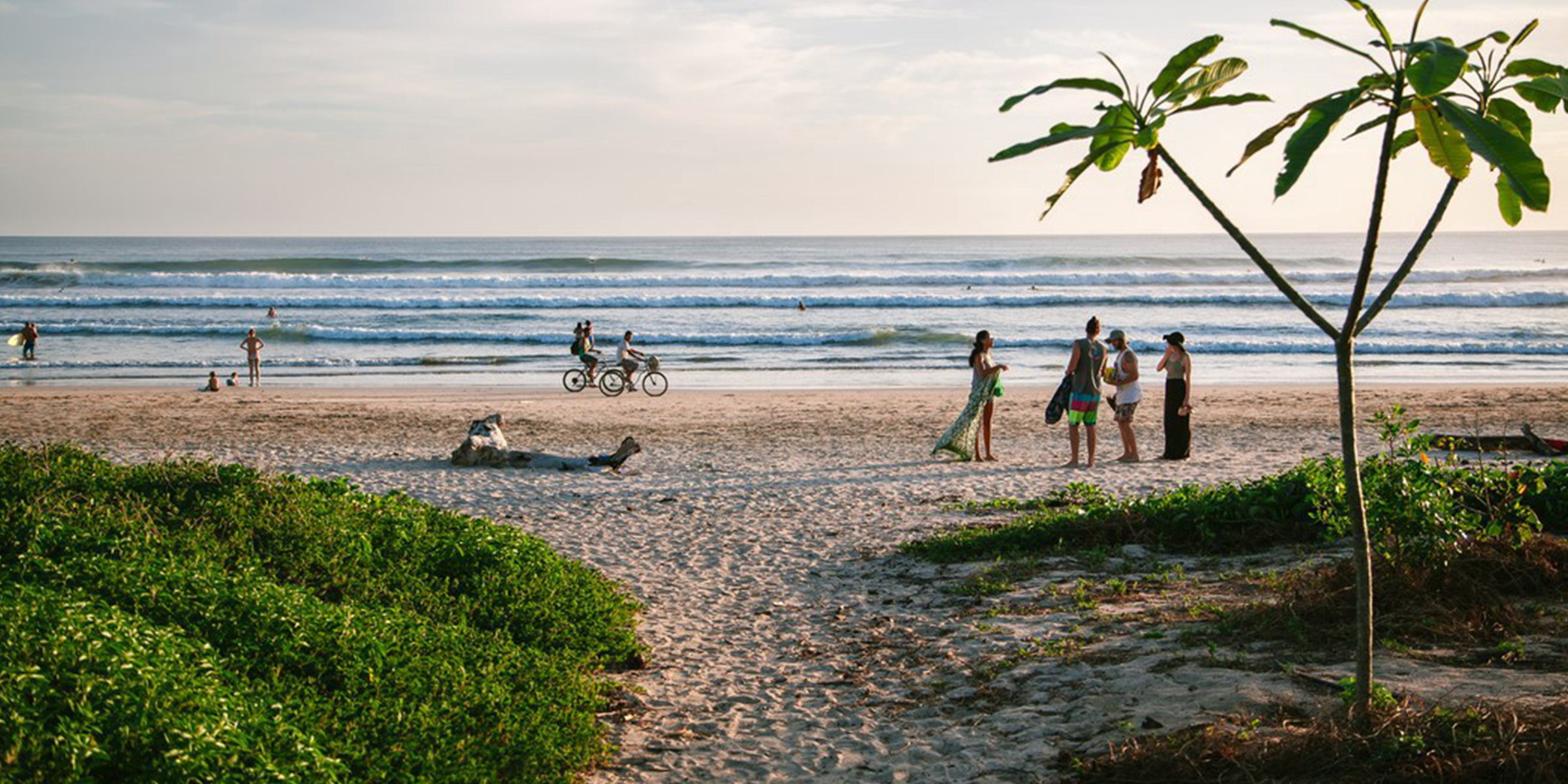 Playa Guiones is our favorite beach destination in all of Costa Rica and is right on our doorstep here at Beach Management Nosara. It is set in the Nosara region, which is the country's most popular area for surfers. This beach also has a stronger current than many of Costa Rica's other beaches, but don't let that discourage you from visiting! If you want to learn how to surf, then this might be your best bet because it can host some pretty consistent waves that are good for surfers of all levels due to its location near Mal Pais and Playa Grande.
Guiones is one great spot if you're looking for peace as there aren't too many tourists in the area compared with Tamarindo or Guanacaste.
We love that it's remote; we love the waves and beautiful scenery. It is an incredible place to learn how to surf. It's set right by the rainforest, so you can look out and watch the monkeys play in the trees. It is also home to the world-famous bodhi tree resort, so you can often find many yogis coming to find tranquility after a long day of surfing.
Those are just a few of the reasons we love living here and it is one of the best beaches in Costa Rica, if not the world!
#6 Playa Conchal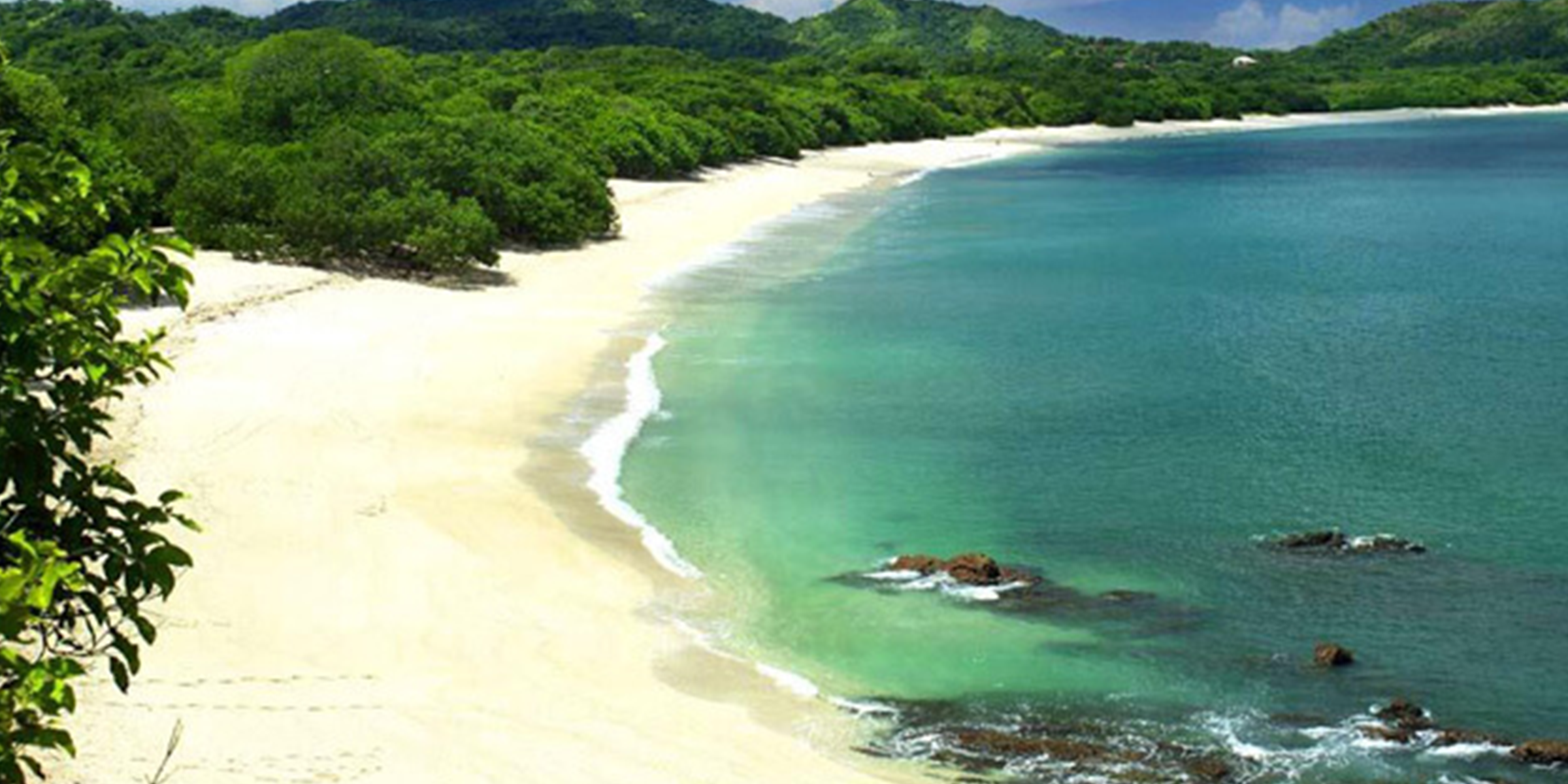 Playa conchal is also one of the best beaches in Costa Rica, and it boasts a beautiful, white sand beach with calm waters.
The water in Playa Conchal is the cleanest of any other beaches in Costa Rica we've seen while surfing or traveling through this country. This spot also has some great waves for surfers if you're not interested in hitting up Jaco instead.
Some people might be intimidated by all the rocks near the shoreline, making things difficult when trying to get out of the ocean but watch your step! We recommend researching what's best for you before coming here so that you know what to expect from your visit beforehand.
We love how remote Playa Conchal feels because there are only about five restaurants nearby – meaning fewer crowds.
#7 Manuel Antonio beach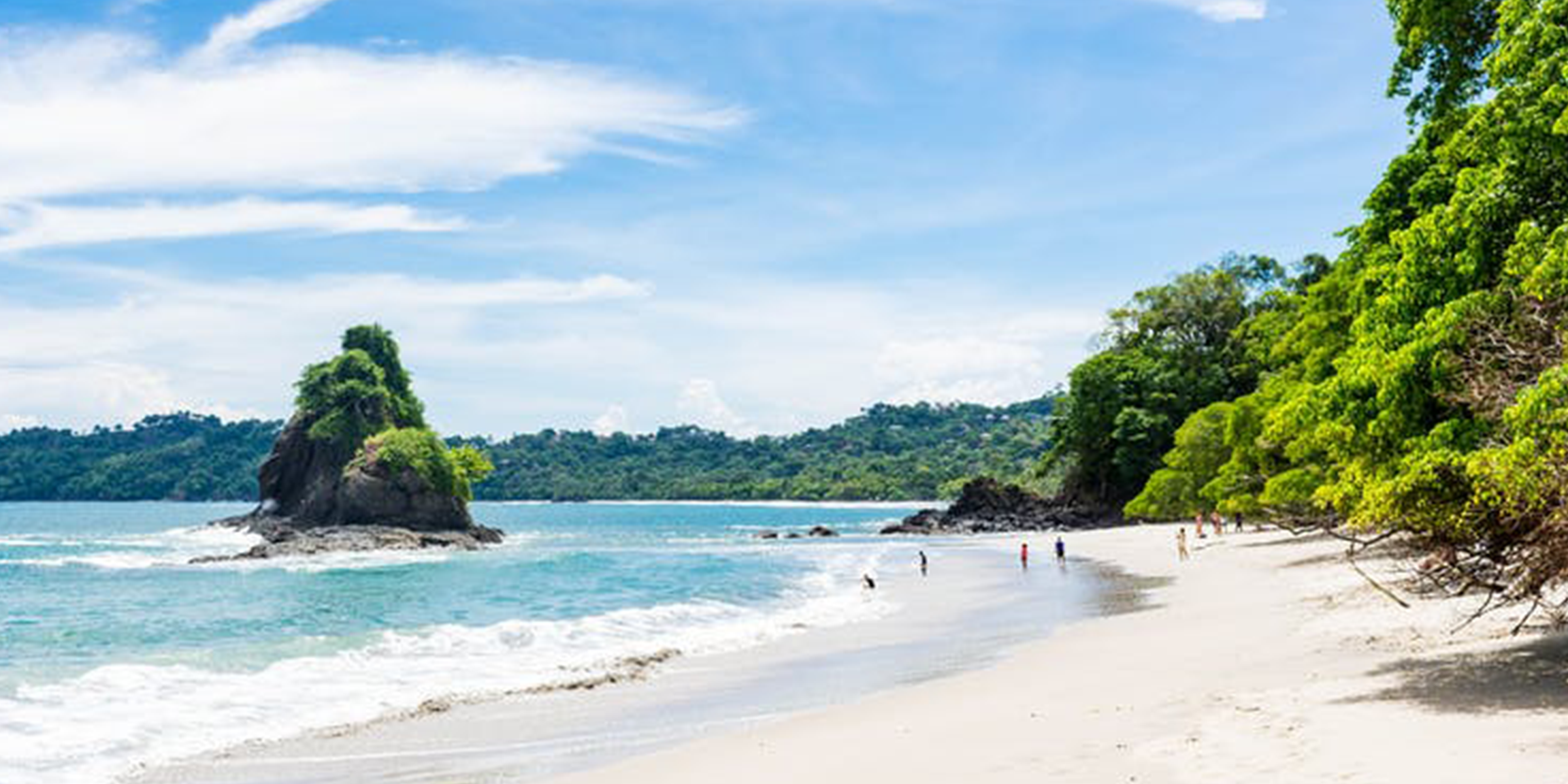 Manuel Antonio beach is located in the Manuel Antonio national park, which is a national park on the central pacific coast of Costa Rica.
The beautiful beaches with white sand and warm blue water are perfect for swimming, snorkeling, or surfing.
You can hike through the rainforest to see howler monkeys and sloths high up in trees, as well as other animals like snakes, iguanas, and birds that you might not be able to spot anywhere else on earth! There's also plenty of restaurants nearby if you get hungry while exploring, which we think helps make it one of the best beaches in Costa Rica.
This beach is popular among tourists, so weekends tend to be very busy, but otherwise, there should never be any problem getting a seat at one of its many shaded picnics.
#8 Costa ballena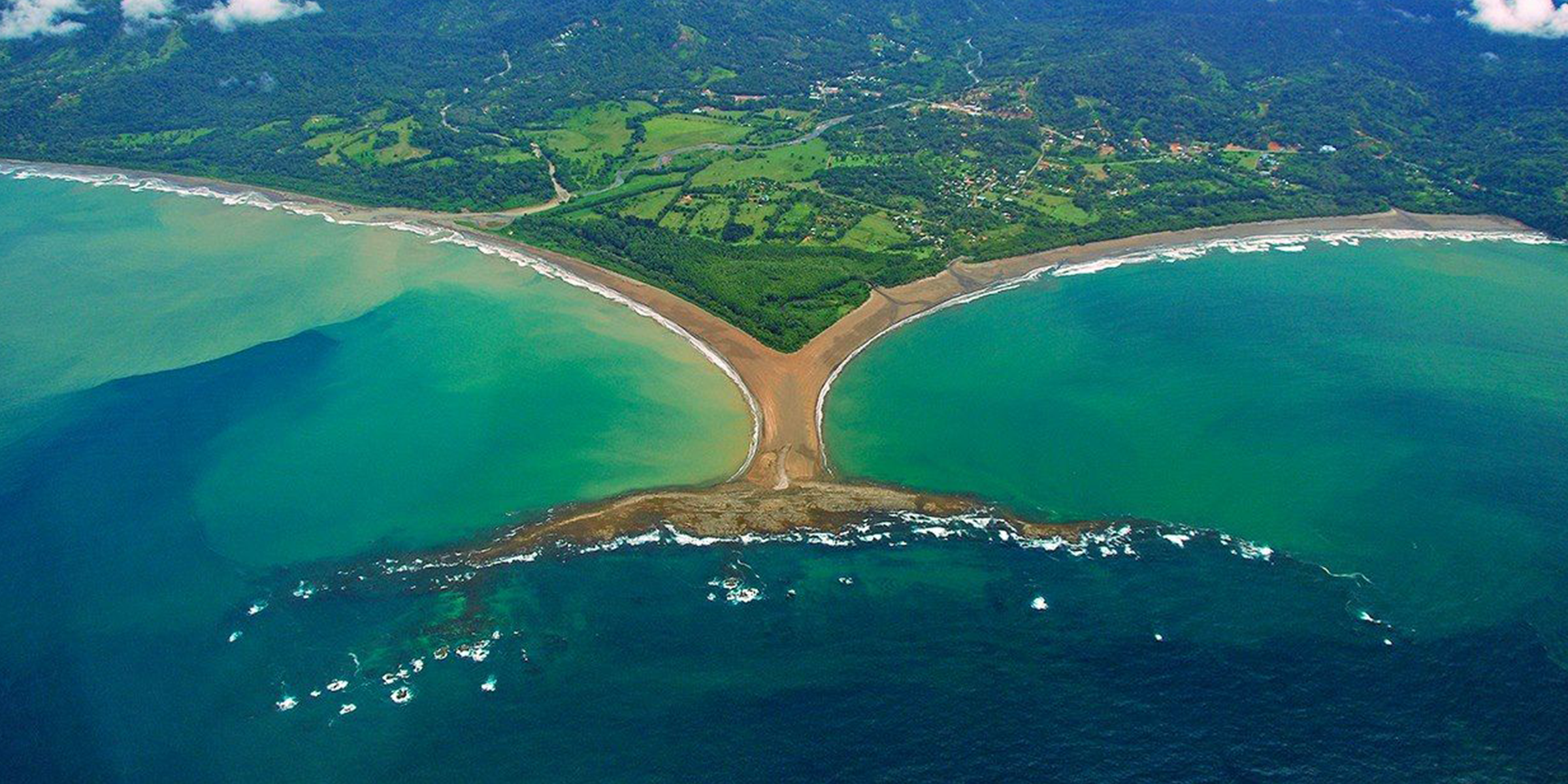 Costa Ballena forms the "whale's tail" sand beach. It is one of the most popular beaches in Costa Rica on the central Pacific coast for tourists because it has a gentle slope into the sea, making it ideal for children and people who have disabilities. The beach also has large areas where you can take your pets to swim.
Costa Ballena resembles an arrowhead or "punta de Flecha" in Spanish.
This beach is not recommended for swimming as there are strong currents that could carry someone too far out from shore before they know what's happening. Most visitors enjoy walking on its broad sandy beaches with views of Isla Ballena National Park across the bay.
#9 Nacascolo beach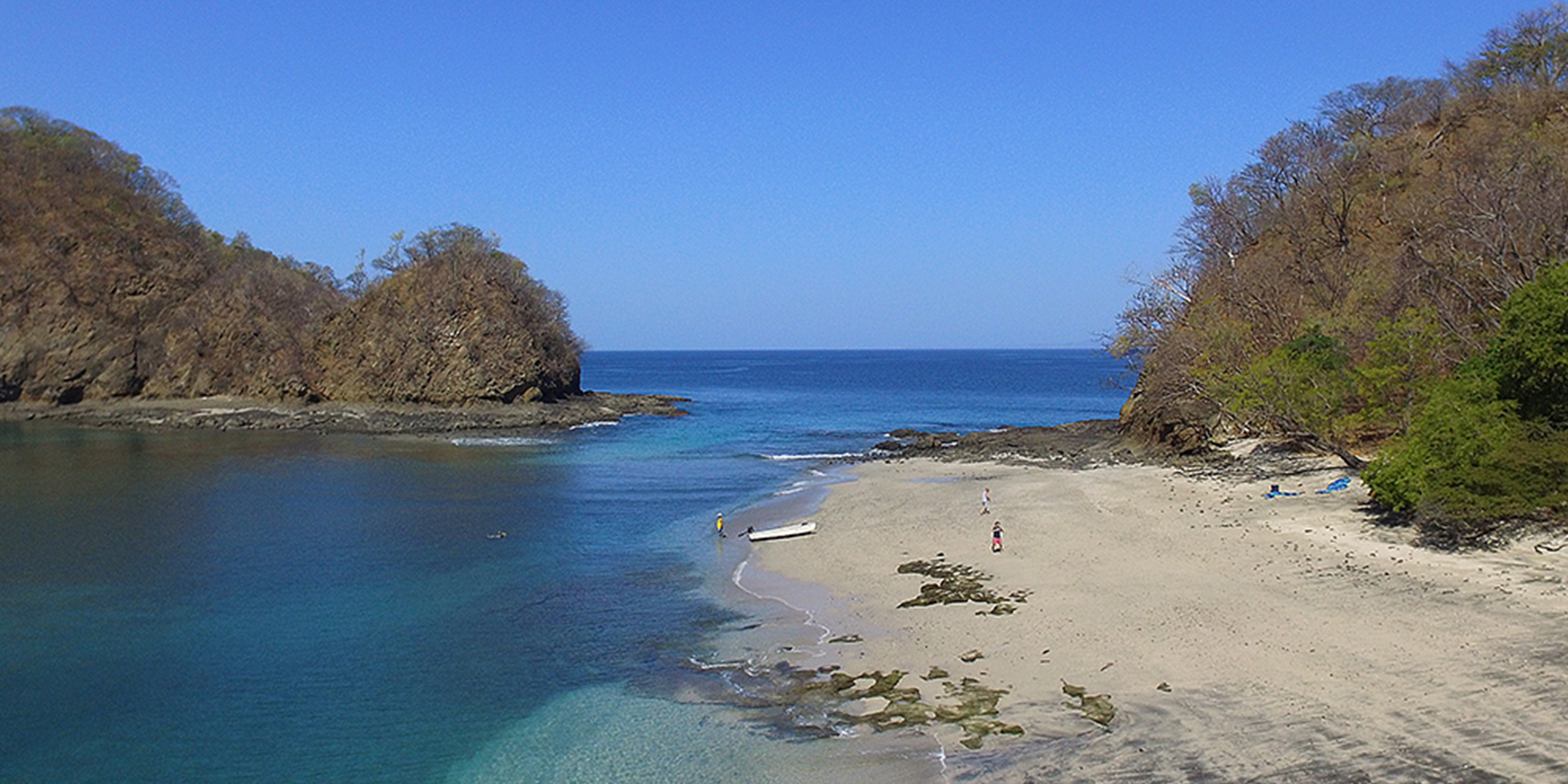 Nacascolo Beach is located on the Papagayo peninsula and is one of the best beaches in Costa Rica. The beach has a greenish color caused by copper deposits from mining operations nearby.
The water here is calm and clear, with white sand on the shoreline to enjoy while you're not swimming or exploring underwater life. You'll find some coral reefs near this area if you are looking for something more exciting than just relaxing on the beach all day long!
Nacascolo Beach is less famous than other areas because it's harder to get there, but once you arrive, it becomes obvious why people make such an effort!
#10 Malpais Beach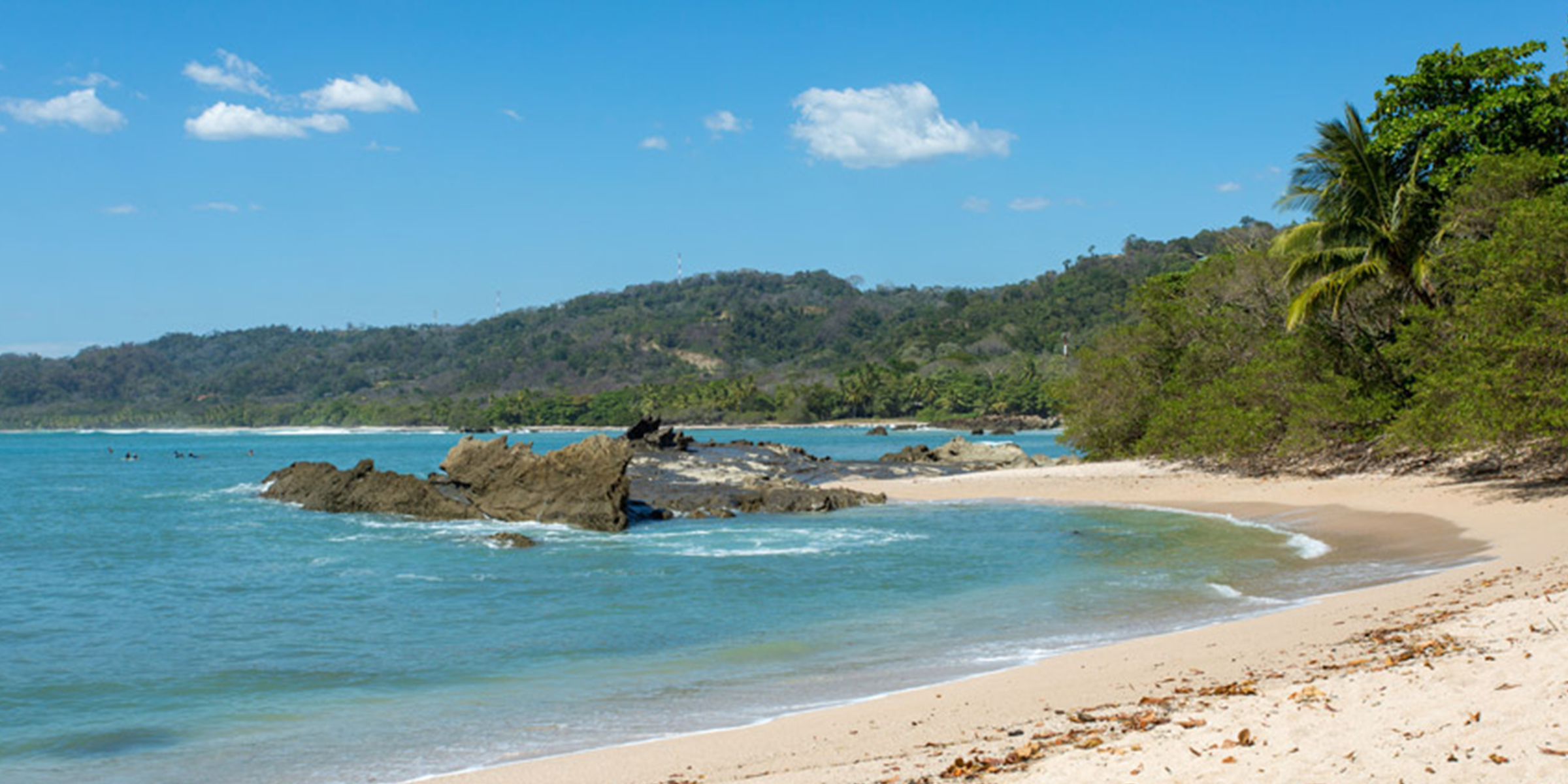 Malpais beach is in the Nicoya peninsula, a popular tourist destination because it has such amazing beaches. This particular one is on the more deserted side of Nicoya, which means that compared to all of the other beaches in Costa Rica you'll likely have this beach to yourself!
#11 Samara Beach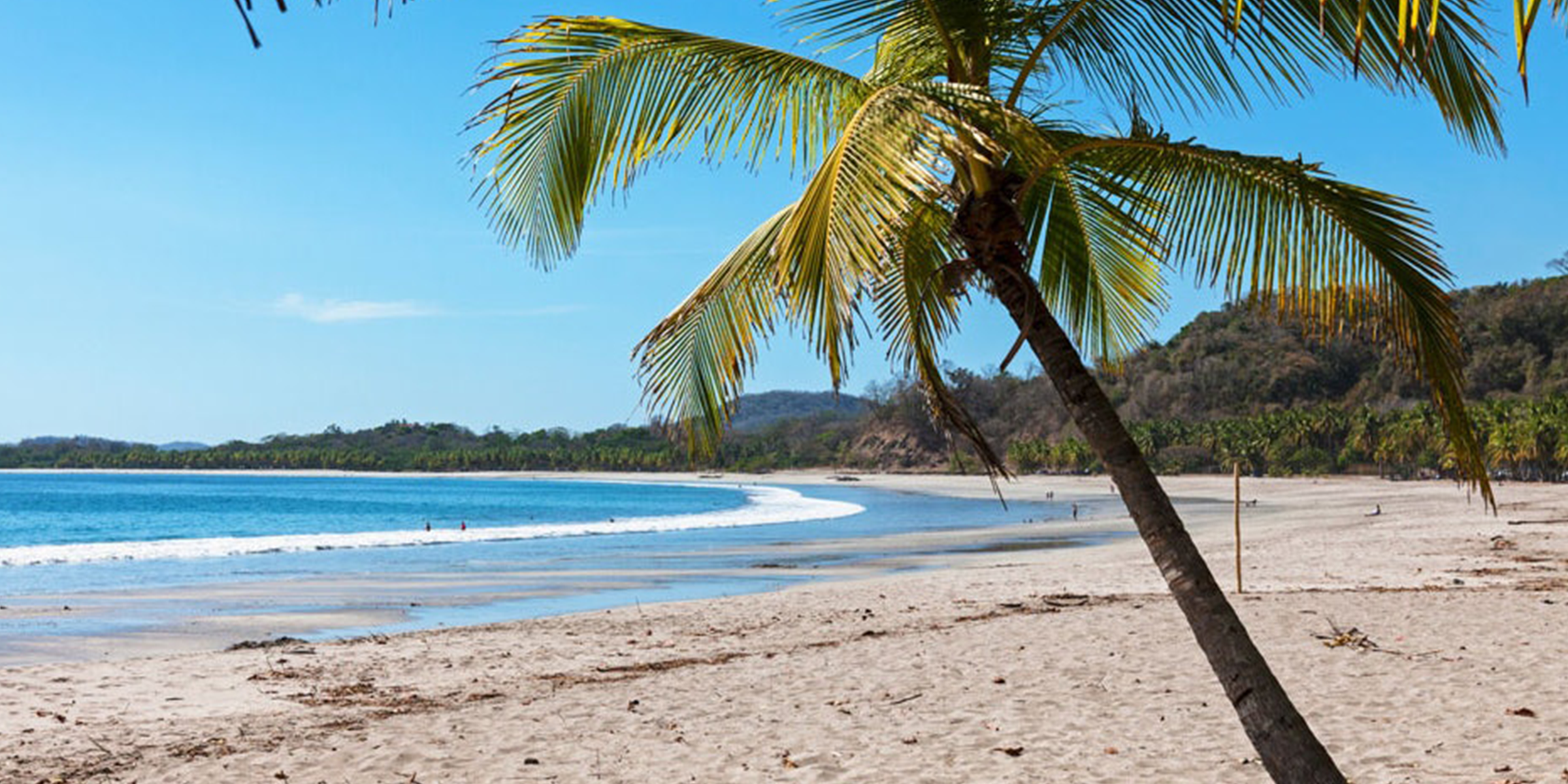 Samara beach is located in the Nicoya peninsula, and its beach wraps around like a horseshoe around the bay. The perfect place for a walk or to spend the day in one of their hammocks! Among the beaches in Costa Rica, we believe this one to be a hidden gem.
#12 Ostional beach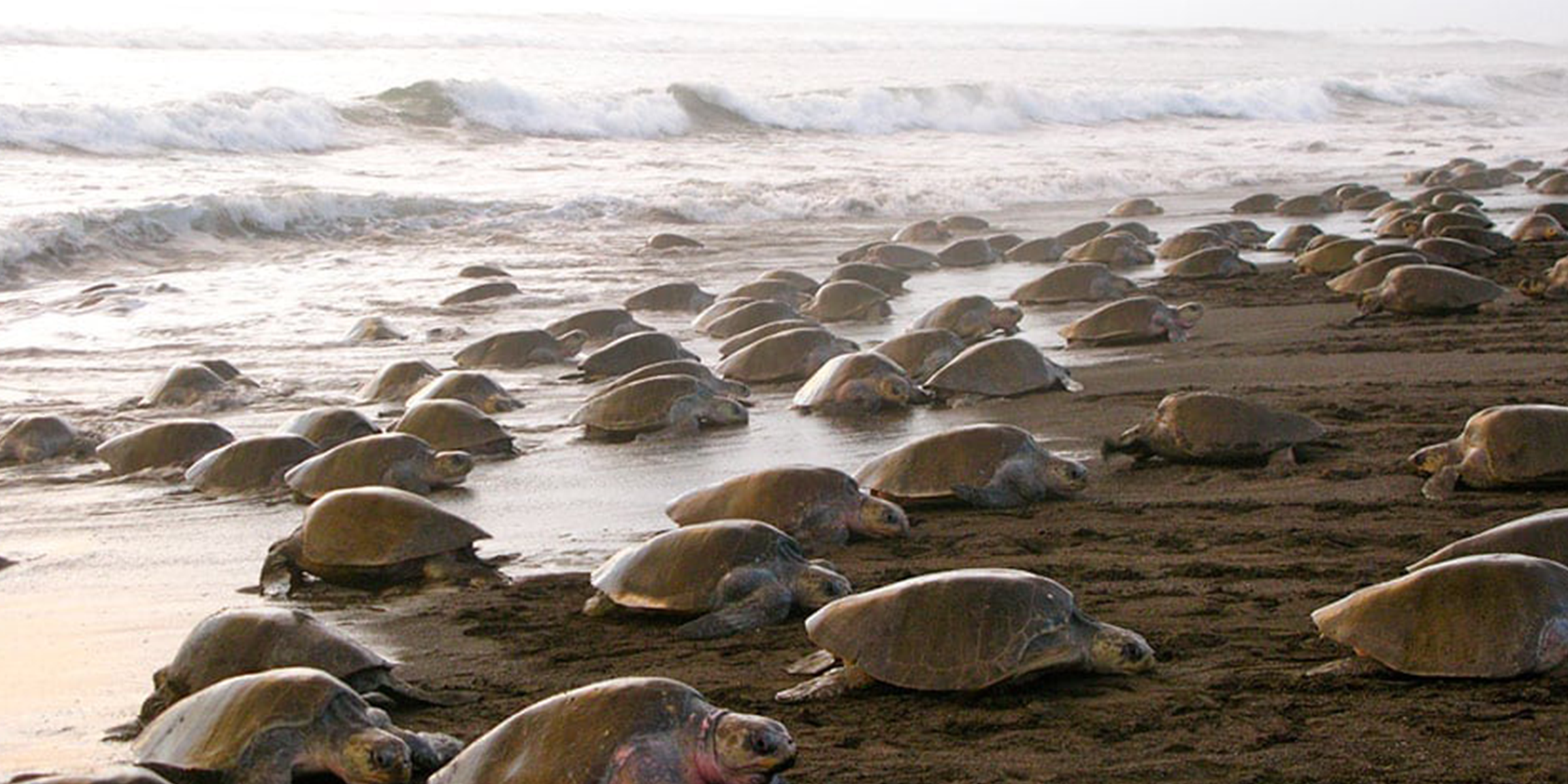 Ostional beach is a volcanic black sand beach and is famous for the turtle nesting season (March to October).
We recommend coming here with a tour company as it's much easier to find these turtles. The tours are worth it because they have boats that go out into the water, and if you're lucky enough, you'll be able to see one of those giant sea turtles! It was such a fantastic experience – their shells are so big.
Frequently asked questions about Costa Rican beaches.
Which coast is best in Costa Rica?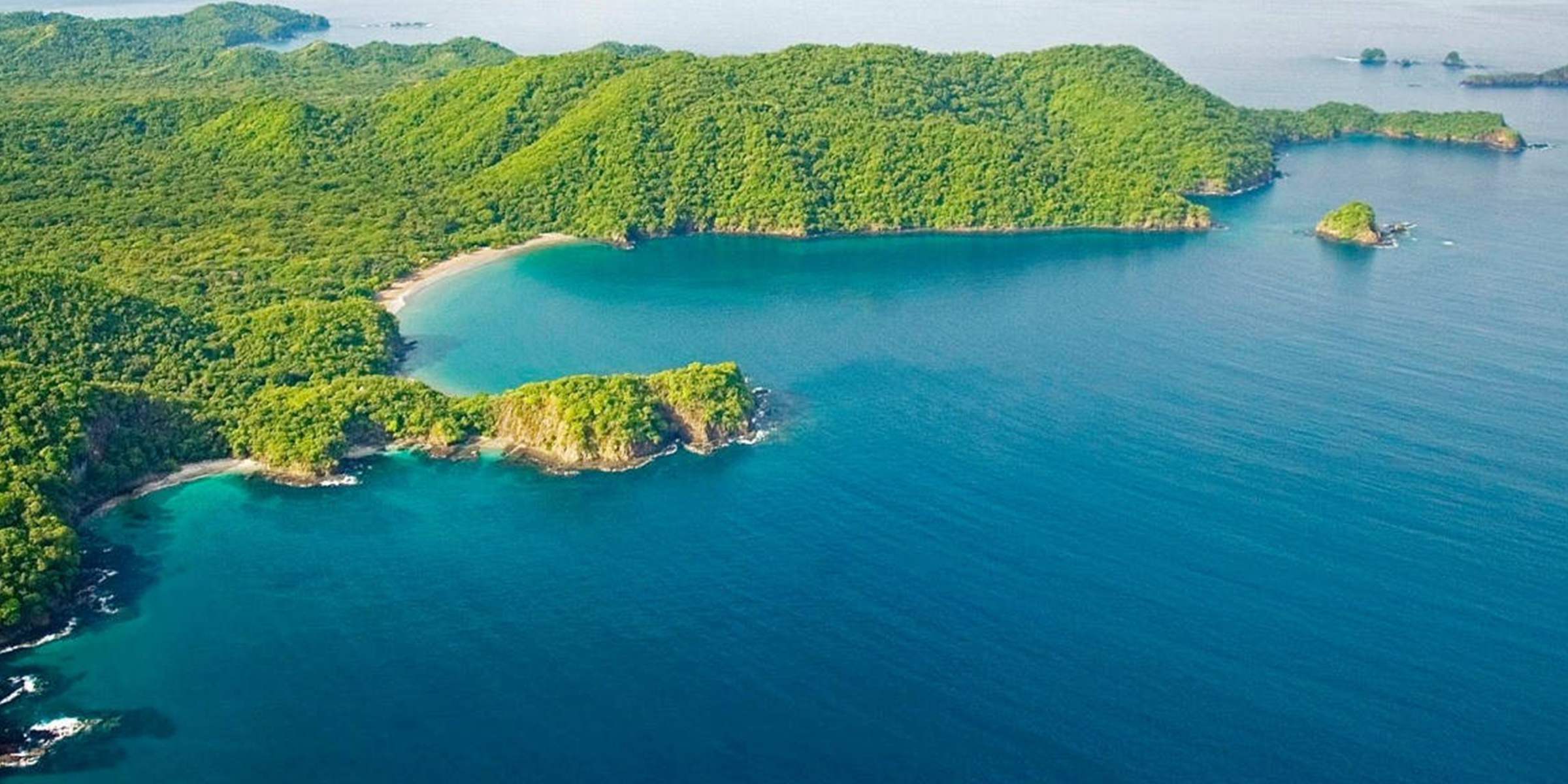 We believe the best coast is on the pacific ocean because it has the most excellent beaches in Costa Rica and is less crowded. Jaco, Costa Rica's most popular destination for surfers, was our favorite because of its perfect waves and the friendly people who live there.
There are many more beautiful areas in this country, so we plan to publish future articles about other places with pristine water like Playa Samara or Tamarindo. Still, if you're looking for a place off the beaten path, we recommend going to Punta Uva, where Montesinos Beach Club will welcome you anytime!
Where can you watch turtle hatching in Costa Rica?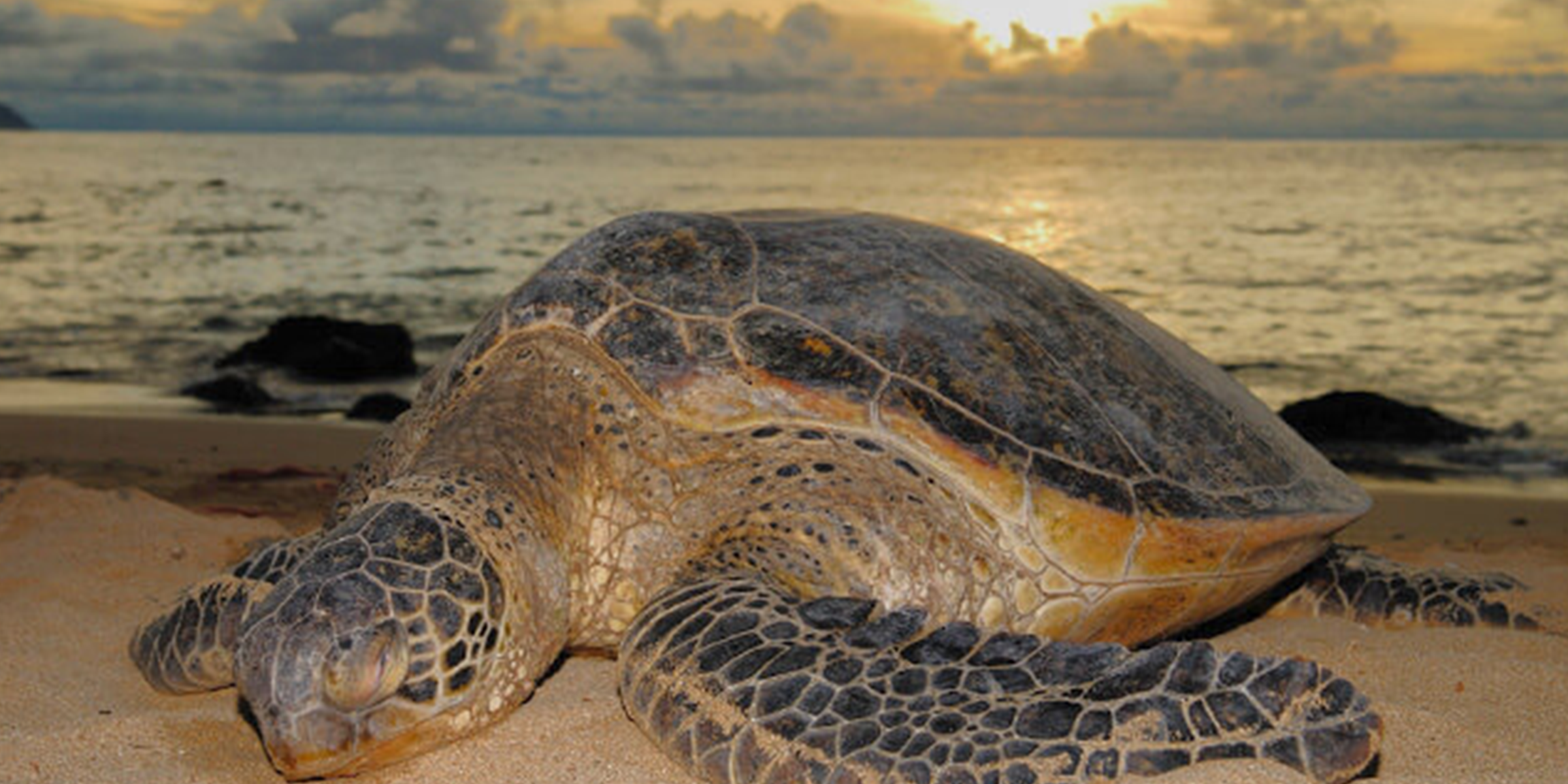 In Nosara, you can watch turtles as they make their journey to the sea. This is one of our favorite things to do, and we recommend it to anyone traveling in this area, especially if you have children!
Nosara is a beautiful beach town with everything from surf shops and yoga studios to restaurants and bars, so there's never any shortage of activities or entertainment for visitors.
The beaches in Costa Rica themselves are calm with clear water perfect for swimming, while the surf breaks nearby to make them great for surfing as well, which we think captures what makes Nosara special.
In Costa Rica, many people come here just because they love nature but don't want it all over their face, like at Manuel Antonio National Park, where wildlife can be found everywhere you turn your head.
Where is the best beach to stay in Costa Rica?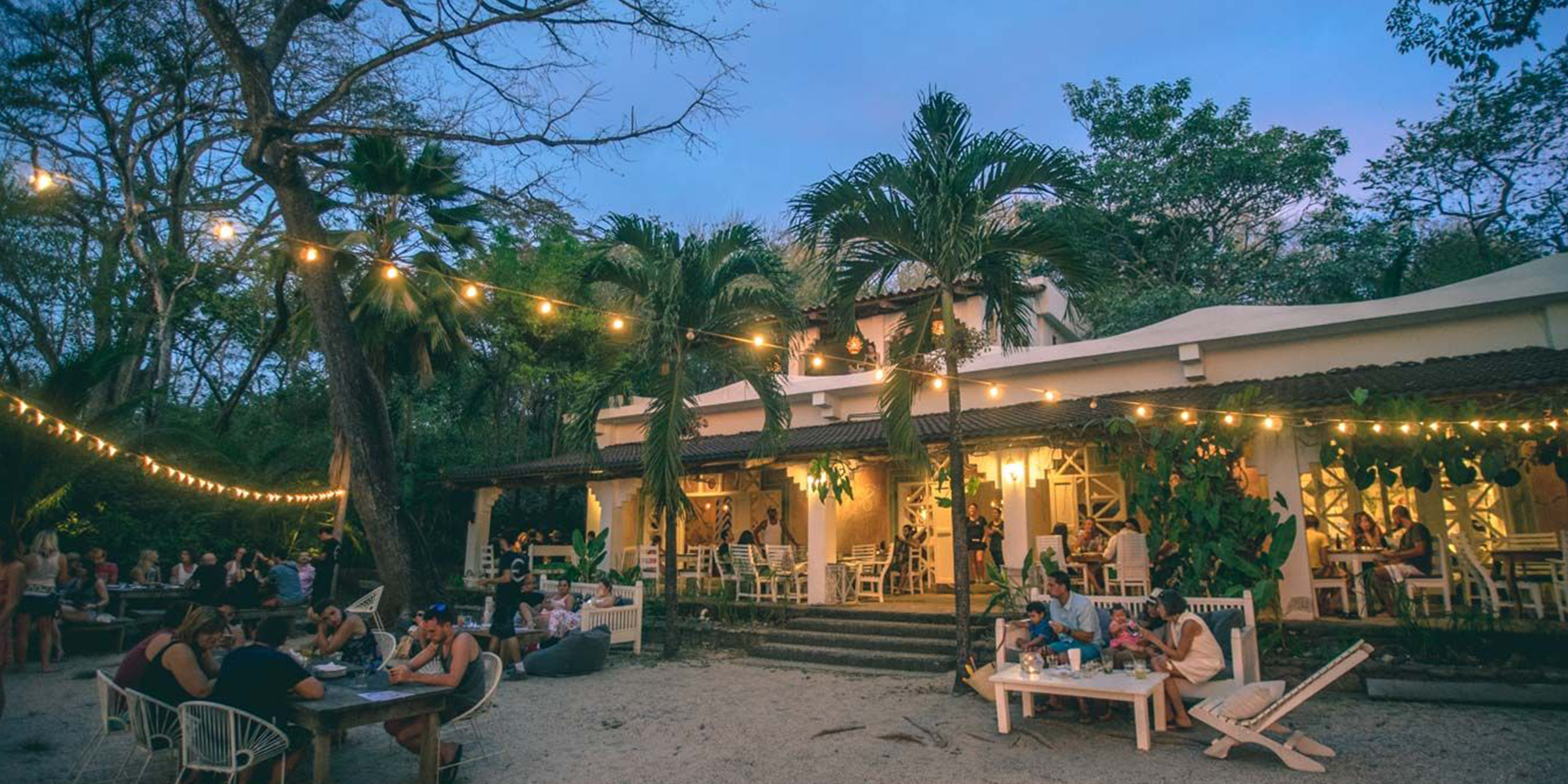 Our favorite beach to stay at is Playa Guiones, right beside the town of Nosara. Nosara is our favourite Costa Rican beach town. The area is so beautiful and pristine with a constant surf break perfect for beginners or pros alike. Playa Guiones in Nosara has been called "The Break of the Future" and it's not hard to see why! If you're looking for a place to stay while in Nosara, check out our incredible luxury villas by clicking here.
Where is the most transparent water in Costa Rica?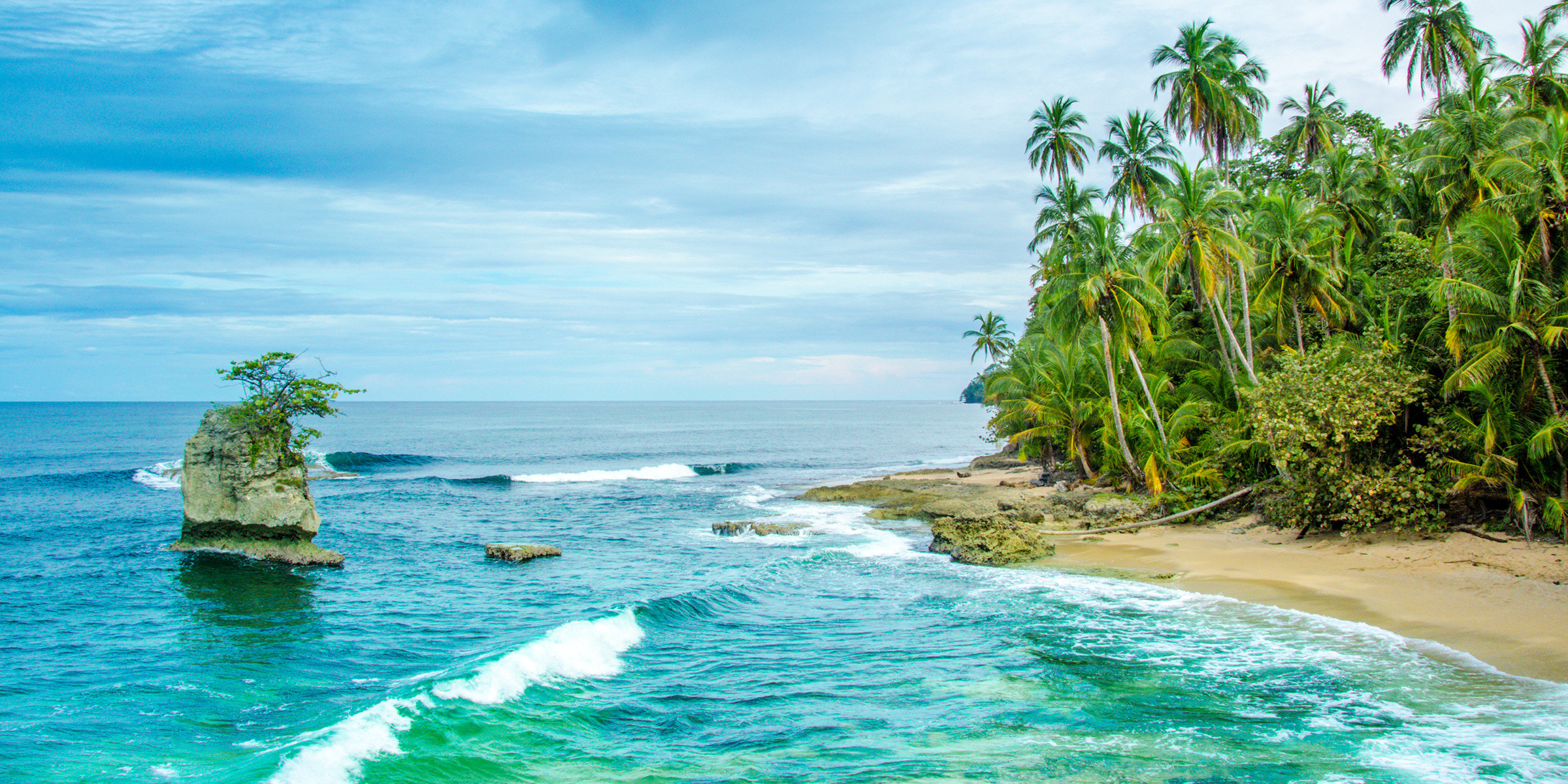 The clearest water in Costa Rica can be found in the Guanacaste region.
We found a lot of pristine water when we visited this area and were impressed with how calm it was, especially on Playa Grande near Tamarindo Beach, where there are no waves! This is also one of Costa Rica's most beautiful beaches because it stretches for miles in either direction while palm trees grow all around you.
If you don't want to be too far away from civilization, then check out Jacó, which has sunsets that rival any other place in the world. Plus, if you're looking for some surf or need to relax, Jaco has shops and restaurants nearby, so feel free to explore as well!
Are there crocodiles on Costa Rican beaches?
The crocodiles in Costa Rica can be found near the river mouths and mangrove swamps, so they are occasionally seen at the beach.
There is no need to worry about crocs when you go for a swim, though – because of their habitat preferences, it's unlikely that one will ever come close enough to hurt you!
Are there lots of sharks in the water in Costa Rica?
Where there is water, there may also be sharks. It is essential to know the risks and take precautions when visiting Costa Rican beaches or participating in any water sports such as surfing, snorkeling, or scuba diving.
There are lots of different types of sharks found in the waters around beaches in Costa Rica – from large oceanic whitetips that can grow up to six meters long (20ft) down to small juvenile reef sharks, which only reach a meter at their largest. The risk they pose depends on many factors, but it's always better not to go looking for them!
Are Costa Rica beaches safe?
The beaches in Costa Rica are very safe, and you do not need to worry about safety issues. I would not recommend going alone at night as there are occasional drug deals that go down in beaches in Costa Rica, but you will be safe and free from danger other than this.